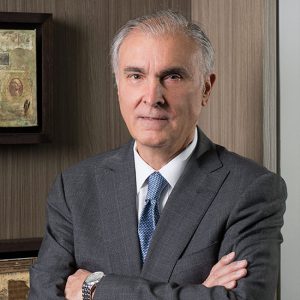 Practice Areas:
Corporate Law
Foreign Investments
Banking and Capital Markets
Exchange Control
Financing and Public Offerings
Franchising
Education:
Instituto de Estudios Superiores de Administración. Caracas, Venezuela. Program of Financial Analysis and Management for Lawyers (1984).
University of Pennsylvania. Philadelphia, United States. Master of Laws (1980).
Georgetown University. Washington D.C.,United States. Introduction to the American Legal System (1979).
Universidad Central de Venezuela. Caracas, Venezuela. Lawyer (1977).
Languages:
Memberships and Activities:
Member of the Caracas Bar Association.
Former authorized stock broker registered with the Securities Exchange Commission of Venezuela (1974).
Director of Envases Venezolanos, C.A.